CAMPAIGN OBJECTIVE
Building a group brand for kid's product is called Mega Kiddz Care
OPPORTUNITY
After COVID – 19, more and more people buy supplement to enhance their immunity. Kid is the one that need to be protected first in the family.
There's a BIG ROOM for MEGA KIDDZ CARE to capture the market
THE STRATEGIC APPROACH
The problems:
But Moms still don't buy if all product in a group product of a brand.
THEY JUST BUY THE BEST PRODUCT OF A BRAND FOR THEIR KIDS.
The Advantages:
Competitors not to be communicated as a group product
MEGA KIDDZ CARE can become the MARKET LEADER by building the group product to take care of kids comprehensively for moms
The Insight:
Moms want to protect their kids in a comprehensive way
The Strategic Approach:
Mega KIDDZ CARE group brand will be a comprehensive solution for kid's health that is actively chosen and trusted by moms
EXECUTION KEY VISUAL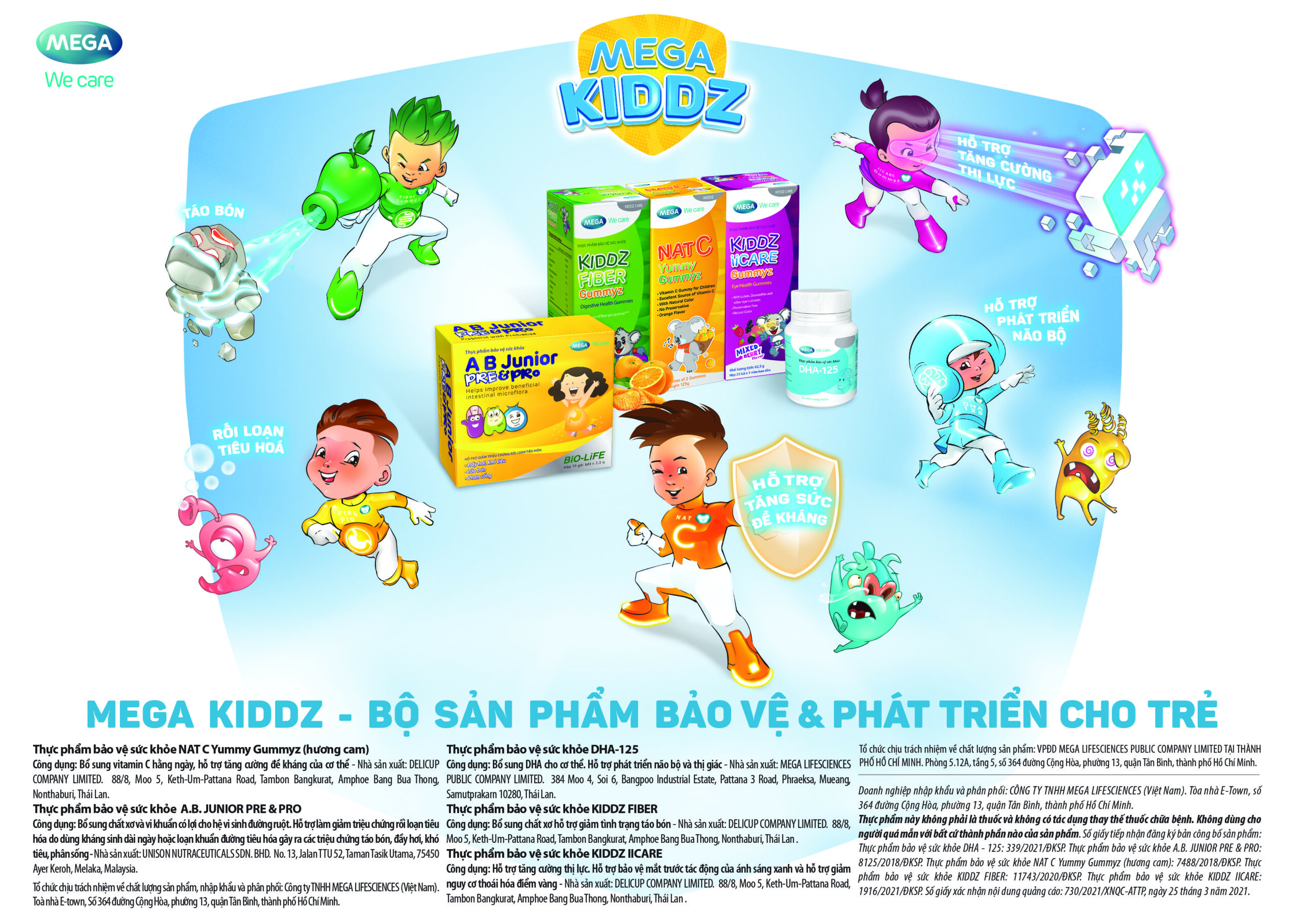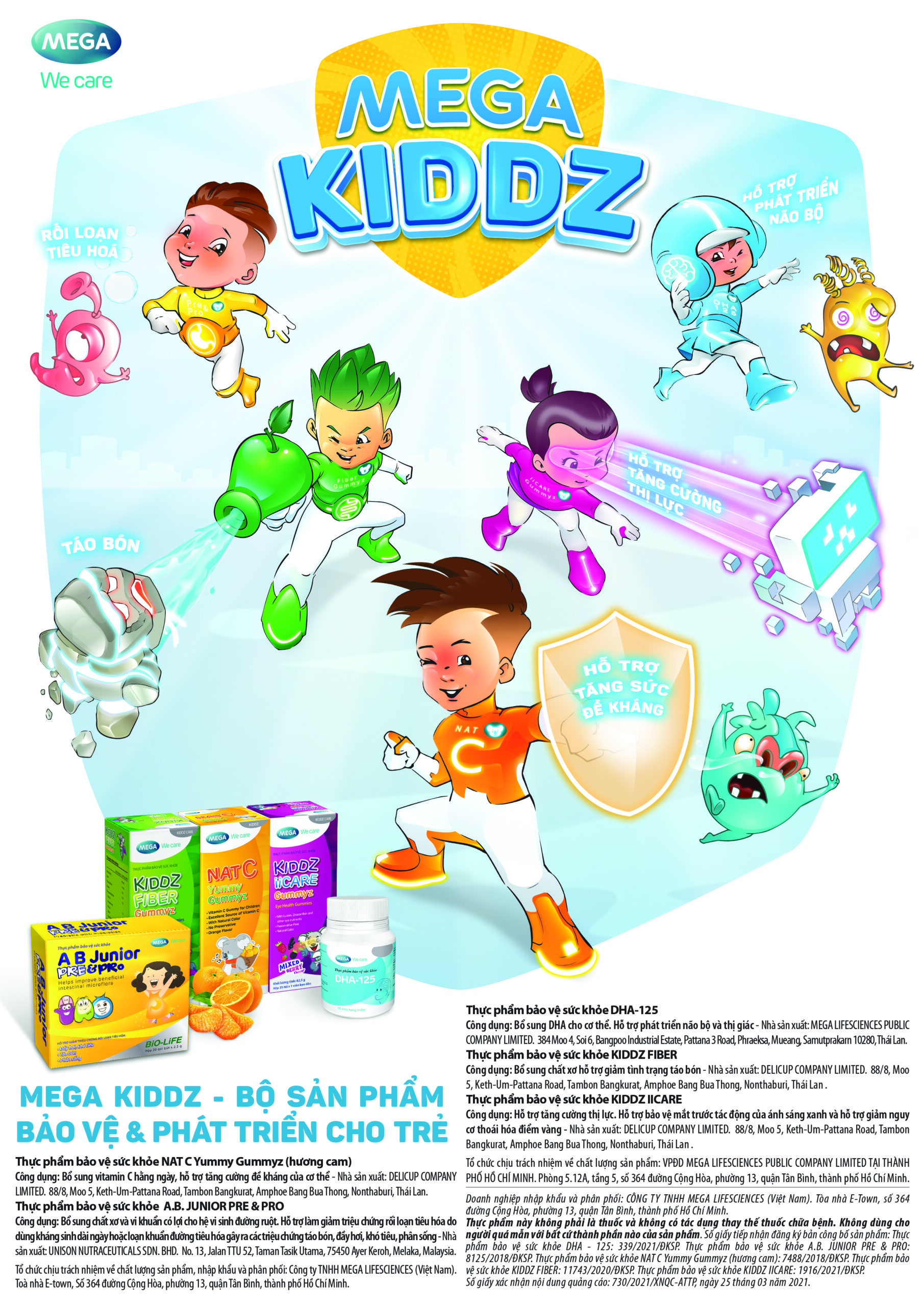 ONLINE ACTIVITY
Fanpage: https://www.facebook.com/MegaKiddz.Official