An Integrated Ideation & Production Agency
Founded in 2003, OnePro offered a specialized post-production service. By leveraging the depth of knowledge in production, we officially operated as a professional production house in 2008.
Then, the more projects we did, the more we realized that there is always a substantial gap between creative ideas and production execution that would be hard to foresee since the very first stages of ideation. Together with the speed of digitalization, we believe that this gap needs to be erased to truly make a good creative work. Finally, we evolve to an Integrated Ideation & Production agency to provide a consistent, seamless, multi-dimensional brand experiences that can make a real impact to the business & consumers' lives.
WHY CHOOSE US

WHY CHOOSE US
CONNECTEDNESS
A strong connection from truthful brandstrategy to integrated creative solutionsand execution.
EFFECTIVENESS
A real business result from a purposeful creativity, cost efficiency and proper time management.
CONSISTENCY
A single-minded and high quality control over the entire working process.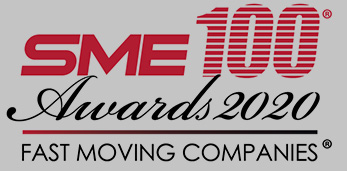 Held in Ho Chi Minh City, the SME100 Fast Moving Companies Awards ceremony debuted in its first year in Vietnam — having been established as the premier regional awards for SMEs in Malaysia, Singapore, and Indonesia.
More than 612 companies were nominated, with 225 companies selected on the shortlist and 39 companies selected as winners, we are proud to be one of the winners.
The SME100 Awards utilizes a basket of quantitative and qualitative criteria with a focus on growth (turnover, profit, and market share) and resilience (best practices, sustainability, and vision) to identify and recognize the top performing SMEs in the region.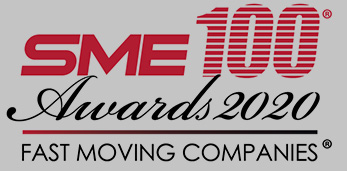 SME100 Awards is an Annual Recognition programme organised by SME Magazine, naming the fastest moving businesses of the SME sector.
Mr. Toan Vu
Marketing Director/Casper
"The team, organisation, communication and final output are excellent. We have and would recommend Onepro's services both to direct clients and agencies wishing to partner with a professional, responsive company."
Ms. Kieu Ha
Brand Manager/Orion Vietnam
"Onepro are great at what they do, we've used them for many years on multiple projects far and wide. They are easy to deal with, full of idea's and always produce an excellent final result, they've never let us down."
Le Tuyen
Project leader (National Geographic)
"We are impressed by the One Pro crew's passion while working with them for our very first National Geographic 45-minute documentary in Vietnam. We are satisfied with the perfection in any single frame after a shooting trip in 30 days across the country, in deep jungles, and a few months of post production. The doubt if any production house in Vietnam can meet the non-compromised demand in quality by National Geographic has vanished with One Pro. Definitely, this crew will be our first choice for coming projects."
Ms.Hien
Marketing Manager /Mega We care
"Customer's psychology when choosing Agency is "vigilance" because they have not had enough faith in Agency. We are not out of that thought in the early years of cooperation… Now, we regard OnePro as a strategic partner rather than a service provider because they always see the same direction as us, the win-win strategy makes us quite satisfied. I feel assured and put my trust in implementing projects from small to large. With the same way of doing so, I believe OnePro will develop day by day and having many large customers is also understandable"